Kawaii Sleepy Cowboy beepbop tattoo with Ein the dog!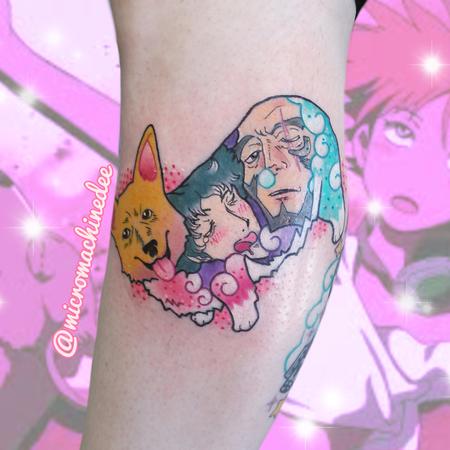 " I had so much fun creating this custom original dreamy #cowboybeepbop piece for one of my favorite canvasses!! I'd love to do more like this, let's get Kawaii! "
#kawaiitattoo #kawaii #glittertattoo #animetattoo #anime #massachusetts #kawaiitattooartist #kawaiitattoos #aac #animeboston
Keyword Galleries:
Animal Tattoos
,
Color Tattoos
,
Feminine Tattoos
,
Movie Tattoos
,
Body Part Leg Tattoos
,
Cartoon Tattoos
,
Comic Book Tattoos
,
Custom Tattoos
,
Misc Tattoos
,
Nature Animal Dog Tattoos
,
Stand Alone Tattoos
Artist Products For Sale
No products are available at this time. Please check back later!